Preparing for Turmoil, Central Banks Turn to Gold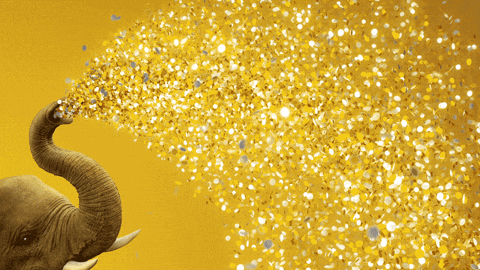 The trend is your friend and in this case, the trend comes tinged with a yellowish hue.
As I have been highlighting recently, Central Banks around the world are finally waking up the the harsh reality that is our current geopolitical and financial situation.
On the surface, things appear to be healthy, things appear to be running along smoothly, but as soon as you scrap even an inch below the surface, and look at the skyrocketing debt levels and increased fragility of many Western nations, you quickly begin to realize just how unstable things have become.
Certain countries have been ahead of the curve, accumulating gold hand over fist, taking every opportunity that arises to add to their holdings, whenever any large amount of gold hits the markets.
As I wrote about last week, both Poland, who has been incrementally adding gold to to their reserves at a steady rate, and Hungary, who increased their gold reserves by 10 fold in one purchase, are two countries to join the growing ranks of countries who have caught the "gold fever".
Other wealthy individuals are silently, but steadily allocating some of their phenomenal profits that they have received from this record breaking stock market, into precious metals. Perhaps sensing that the top is near and that the inevitable correction is forth coming.
Whether or not 2018 is the year that we see a collapse is yet unknown, but likely we are going to see a much clearer picture painted as the 2018 midterms wrap up and come to a close.
Many analyst are predicting that we may see a massive correction if Trumps GOP suffers significant losses, as consumer confidence may be rocked and businesses may begin to second guess many of their recent decisions.
Whether you like him or not, President Trump has been incredibly pro "US" businesses, enacting massive tax cuts, which has led to a surging bull market, of which until recently, showed no signs of slowing down.
With the odds looking like they are trending in the favor of Democrats taking the House, many of the GOP's pro business plans may come under fire, leading to a decline in the general markets.
Central banks around the world are taking notice of this, plus the stark reality that the globe now faces, with geopolitics in turmoil.
This is leading to massive accumulation of precious metals, the likes of which we haven't seen since 2013.
It is estimated that Central banks will add a net 450 tonnes to reserves throughout 2018, highlighting the fact that uncertainty about the health of the global markets is spreading rapidly.
My prediction is that this is an underestimation and that you will see this number rise considerable as we enter into the last few months of 2018, which looks like it might end with a disastrous bang.
This is just the beginning, and I fear that we haven't seen anything yet. The chaos, and the madness hasn't truly even erupted yet.
Great turmoil is likely coming and you can rest assured that 2019 is going to be a year for the record books, both for the markets in general, and for precious metals. Prepare accordingly.
(Source: Click Here)
Are you aware of: (Executive Order 6102) & (The Gold Reserve Act)
​
Today, they might call it a "National Restoration" or "Patriotic Solvency"
What About the Executive Order that could Change Your Financial Future?
Are you aware that there is a War on Cash?
The ISDA has a complete solution coupled with an organic G47 Marketplace ECOnomy being populated with Ambassadors for a Socially Responsible Consumer base!
The American Silver Eagle is our currency, and Intentional Community Opportunities or "ICOs" are the measurement of our community-member exchange.
We are a culture forged upon CoVesting silver assigned to our sovereign assured precious metal allocations called ICO Vesting Accounts or "IVAs", as we leverage the collateral value of our IVA vested holdings into ISDA qualified Silver Syndicated Asset Pools known as Cooperative Procurement Opportunities or "CPOs".
Individually, we know that we are but simply a drop of water, but together, we become an ocean of opportunity...able to hold our economic ground even among the largest of corporate conglomerates in a tumultuous global economic shift by deploying our proven duplicatable turn-key financial strategies.
Join us, as we bring the strategies of the "Social Elite" ...
to MAIN STREET!
CLICK & OPEN YOUR IVA TODAY!